WebkinzWorld: A Safe Play Place for Children or A Breeding Ground for Online Predators?
If you've never heard of Webkinz, it is the new Social Media, Myspace-like environment for kids. Children start out by buying stuffed animals with a secret code. Kids log on to the Webkinz website to adopt a virtual pet, the online version of the physical stuffed animal, with their secret code. They give the virtual pet a name, a room and access to a virtual world called Webkinz World.
Children's Characters who Became Popular in Both On and Off Screen
Although some popular children's shows on TV were creepy, sometimes disturbing, they have proven to be harmless to kids. Pee Wee was arrested in 1991 for indecent exposure in an adult theatre but he never harmed any children.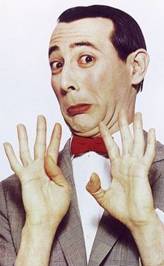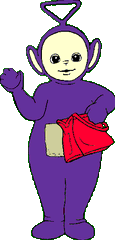 There's also been a lot of speculation that the Teletubby Tinky Winky was gay because he carries a handbag and speaks with a male voice.
On the 24th of December, 1997 CNN reported that Tinky Winky was gay.
On April 17, 1998, the Village Voice praised the Teletubbies series for their gay Tinky Winky character
On January 1, 1999, in its New Year's IN/OUT list, The Washington Post anointed "Tinky Winky, the gay Teletubby," as next year's Ellen DeGeneres.

The Myspace Creeps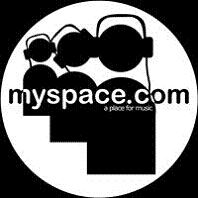 The Internet on the other hand, has proven otherwise. Let's take the 600lb gorilla of the social media phenomenon. According to the Myspace.com website, 40 million of its users, who are mostly under 30, post diaries, photo albums, gossip, favorite music, pet peeves — sometimes even phone numbers and home addresses. Occasionally, you can even find highly revealing pictures.
However, police nationwide warn that both young people and potential sexual predators are searching these immensely popular Web sites.
In 2006, police in Connecticut arrested a 21-year-old man, accusing him of raping a 14-year-old girl he found on MySpace. Then in Long Island, investigators say another man found the work address of a 16-year-old girl on one of the social networking sites in 2005, lured her to a parking lot, and sexually assaulted her.
The Facebook Fad

Another highly popular networking site is Facebook.com. They started by appealing exclusively to college students and preventing the main public to join unless they are connected to a school.
"We protect the viewing of the profile to only students or other people with valid e-mail addresses from those universities," says Facebook's Chris Daly back in 2005
The biggest feature of their site, the main reason they got so big was exclusivity. Unfortunately, facebook abandoned that feature and opened its doors to the public in an attempt to replicate the success of Myspace.
For these financially backed network sites, profit is higher in their priority than safety.
The Rise of Webkinz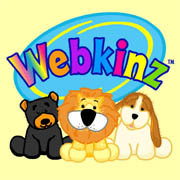 Webkinz has gotten to be so popular that often times the stuffed animals are sold out at stores and parents are forced to purchase them for upto 400% their retail price on eBay.com and other online stores. Ganz, the owner of the Webkinz Franchise is cashing in on the craze by offering Webkinz Trading Cards and Lil' Kinz, the smaller version of the orginal Webkinz pet.
Webkinz World – Whimsical or Worrisome
How can parents protect an even vulnerable crowd of kids in Webkinz World where ANYBODY, young or old, male or female, fan or predator can join?
Here are some useful tips:
Aid them during the registration & adoption process
Know their screen name and password
If possible, have a webkinz character too
Know who their virtual friends are
Limit game play to about 1 hr day
Advise children not to share personal details such as name, email and phone number including name of Webkinz character when making blog and forum comments outside Webkinz World.
Ganz, the creator of Webkinz, offers useful FAQs and resources for parents
Ultimately, it is in the hands of the parents to safeguard the safety of their children without depriving the educational and social benefits of the Internet.